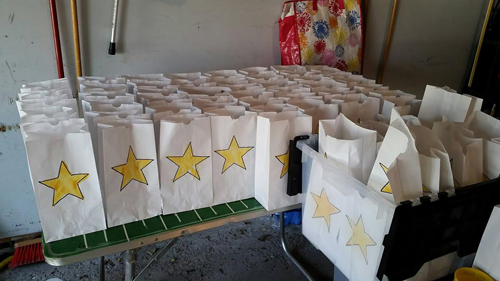 Luminaries made by Sherry, a Marine Parents supporter from Michigan.
2015 Gold Star Luminary Event
Added October 8, 2015

On the evening of September 27, 2015, military supporters around the country gathered at dusk to light luminaries in honor of the men and women who have made the ultimate sacrifice in defense of our country.
This year, many individuals, groups, and organizations from across the country signed our Gold Star Luminary Initiative pledge, representing at least 17 states. The two states with the most supporters were California, with 228, and Michigan, with 100.
Click here to learn more about the Gold Star Luminary Initiative